Lands end - John 'O Groats
2020-07-05
3 Weeks solo unsupported cycling the length of the UK
During the coronavirus lockdown of 2020, I cycled from the most southerly point in the UK to the most northerly point raising money for the local foodbank.
Lands end to john o' groats (aka lejog, end to end) is a long-distance cycle route from the most south westerly point of mainland Britain, to the most north easterly point.
The shortest distance this can be done in is 874 miles, however there is no set route; cyclists are left to find their own way.
The record for cycling end to end is 43 hours, 25 minutes and 13 seconds(1), however the usual time taken is 10-14 days.
I took my time, took a longer route and completed in 3 weeks and 1 day.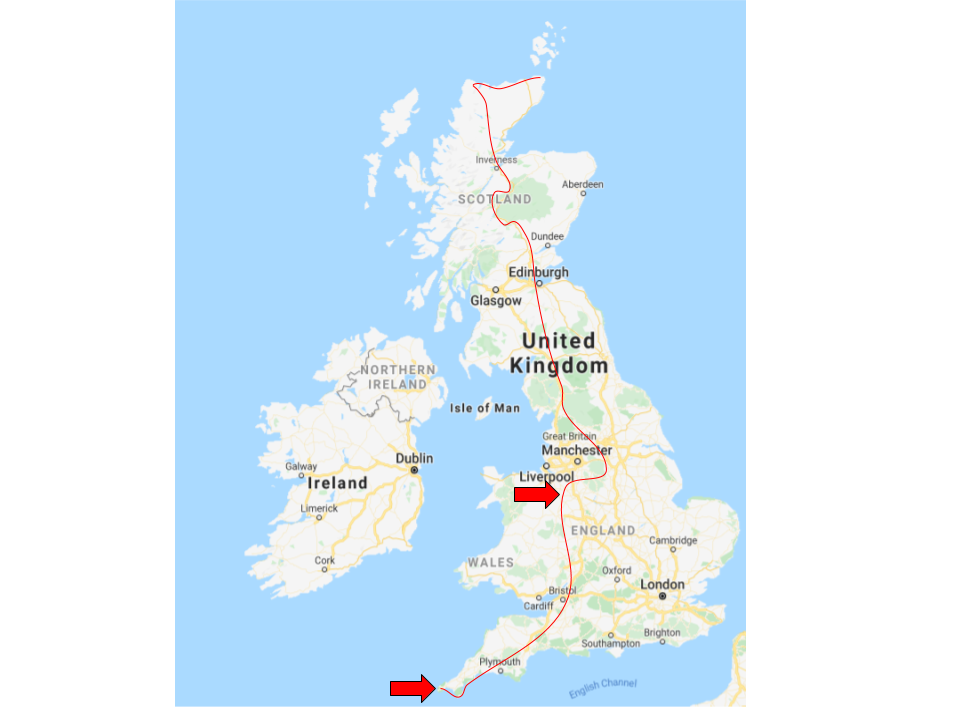 ---
Week 1: Lands end - Whitchurch
The first week was spent travelling along the south and middle of England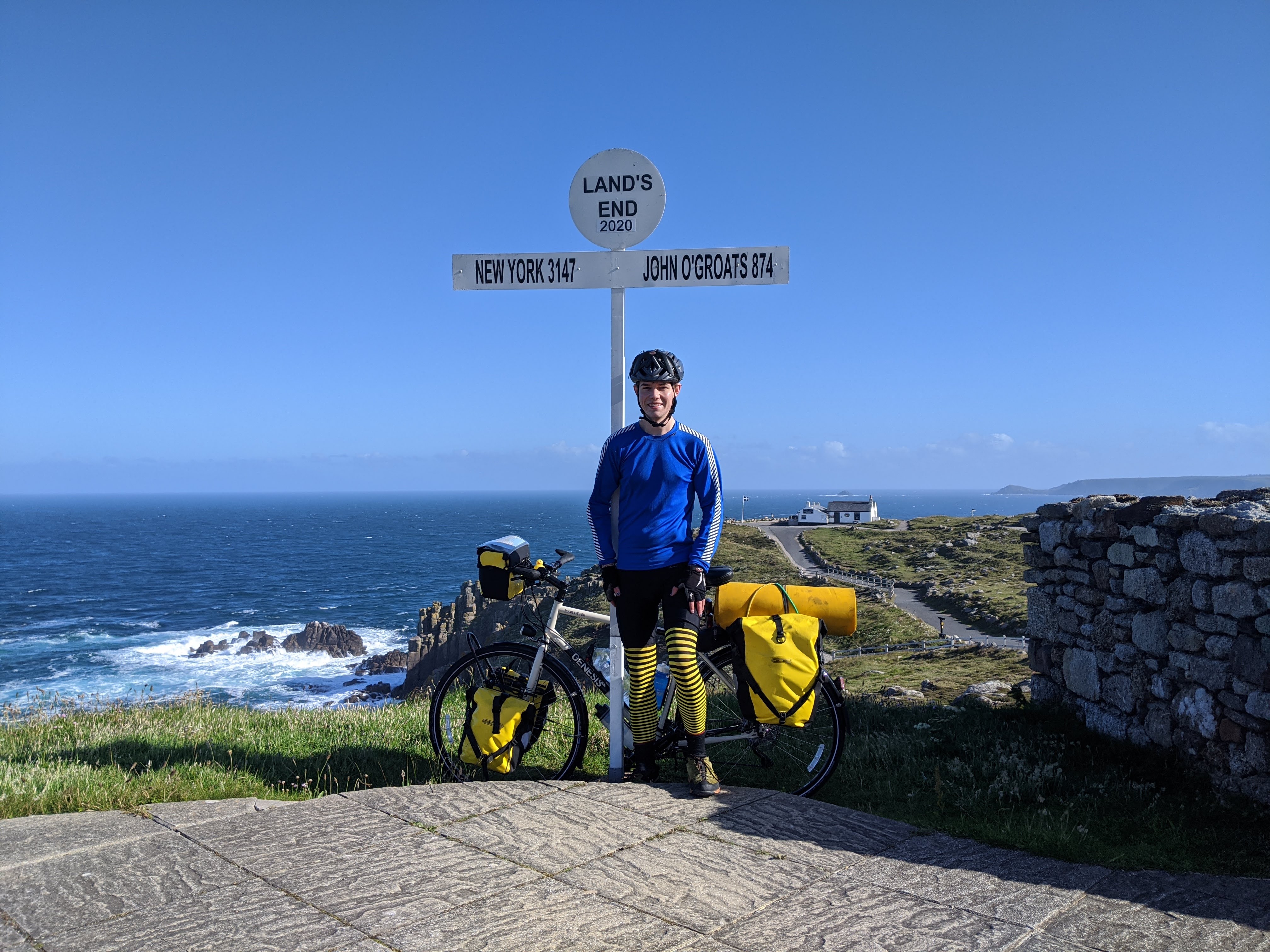 At 08:30 am, I set off from the Lands end signpost, but instead of heading generally north-east, I went back away from John O' Groats to the 'First and Last House'. After heading along the main A-roads the day previously, I opted to go along the coast road to hit north, which ended up being a much more pleasant journey.
It also served another purpose.
As I am a student at the University of Sheffield, I wanted to cycle through the other Sheffield that is in Cornwall, with the intention of cycling through the northern Sheffield also.
To make it a 'True' end to end, I also opted to visit Lizard Point - the most southerly point of mainland Britain.
The camp that night was a wild camp in Idless woods above Truro.
The next day I kept pushing to a campsite on the west side of Dartmoor, then the next day crossed over Dartmoor (Hitting 47mph on the decent!) to a camp in the corner of a field North East of Crediton.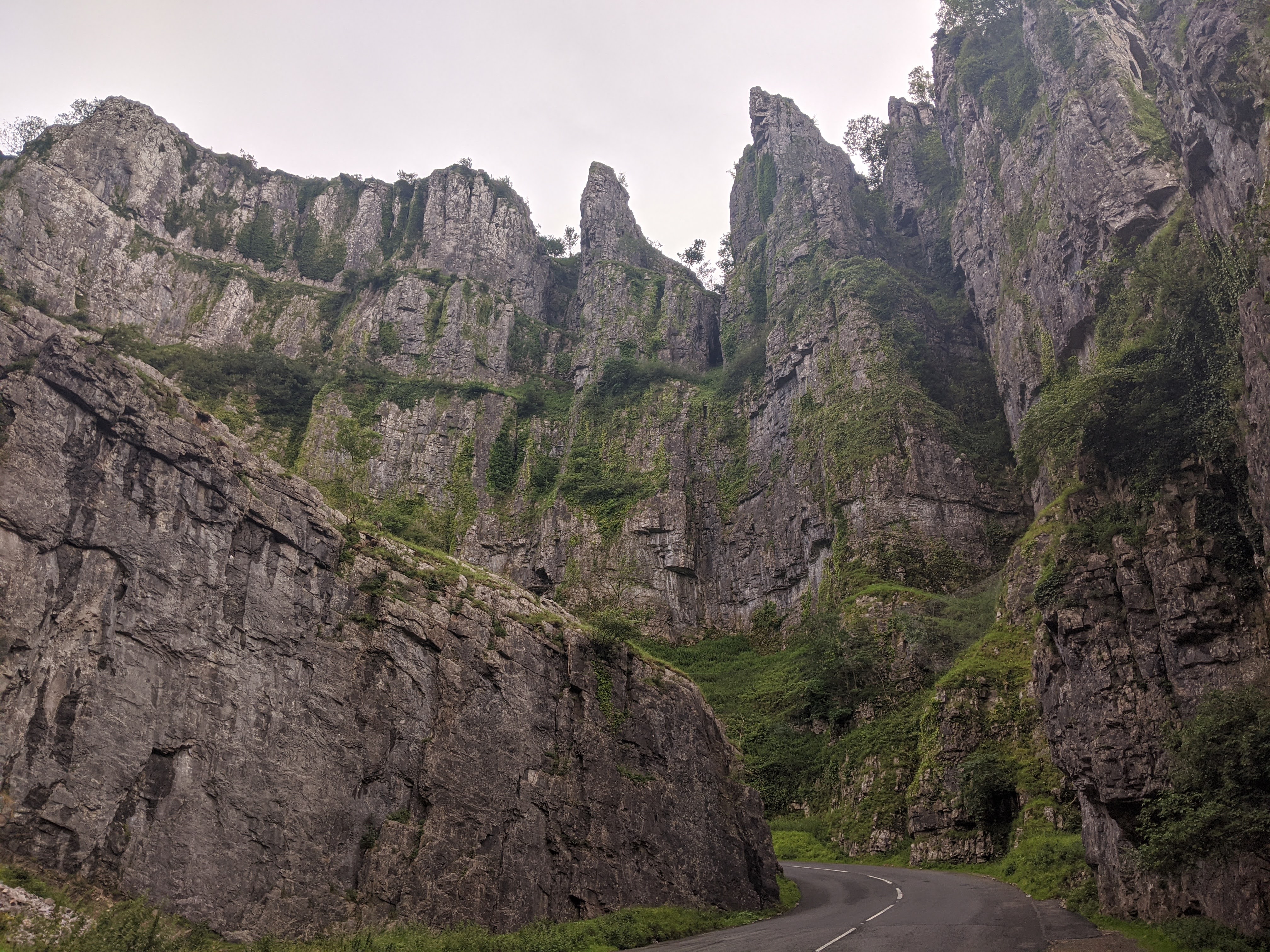 Cycling through cheddar gorge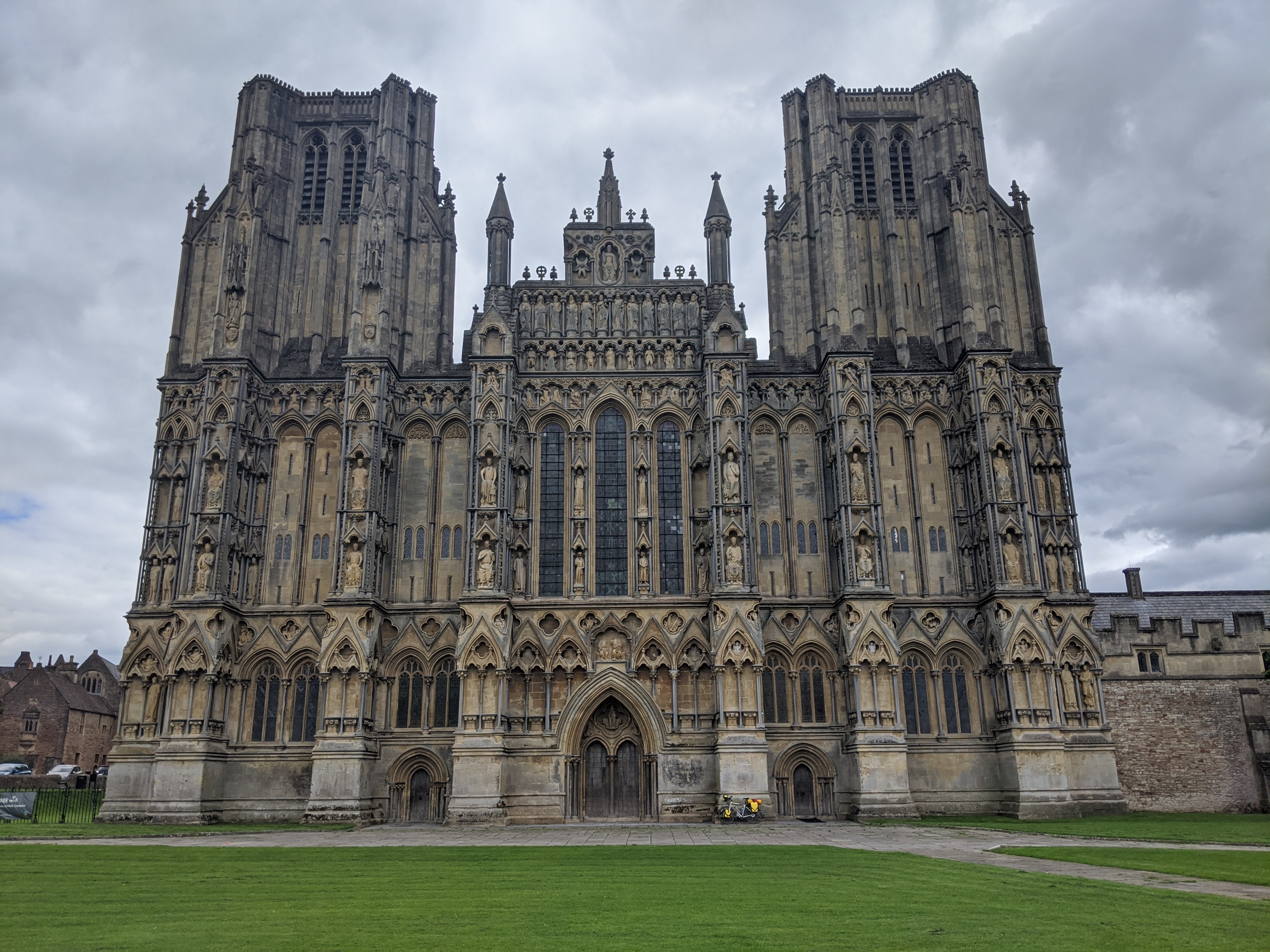 Outside one of Britain's largest cathedrals - Wells Cathedral
One of the best wild camping nights I had, on Stroud Common (preceded by the best fish and chips I'd ever had)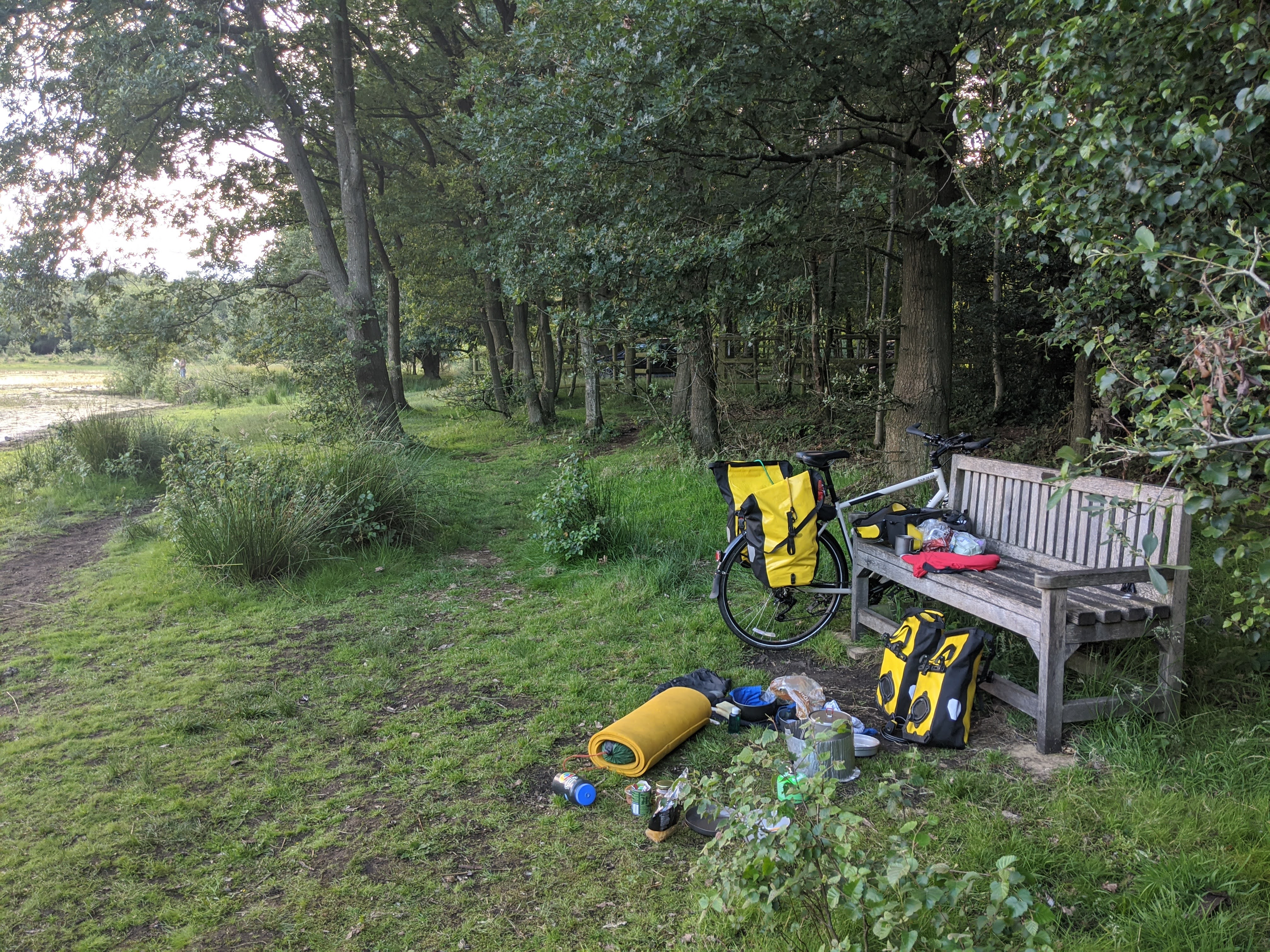 The bench where I had a planning session and camp at brown moss, just south of Whitchurch.