Lejog - Part 2
2020-07-13
3 Weeks solo unsupported cycling the length of the UK
Week 2: Whitchurch - St Mary's Loch (Selkirk)
---
This is Part 2 - Week 2 of my cycling expedition.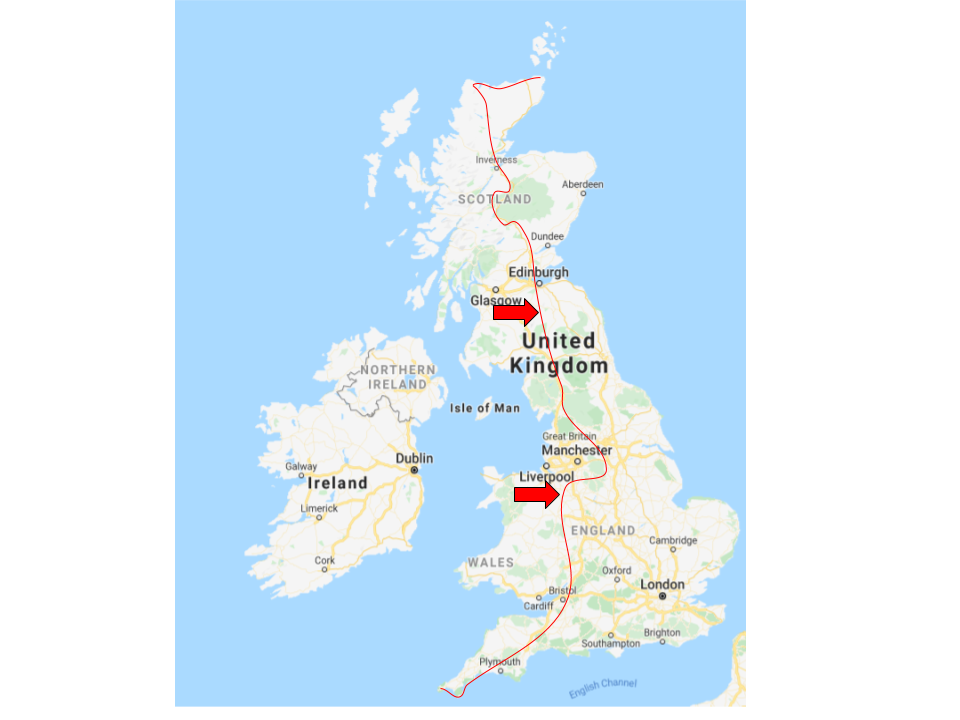 This week took me from Whitchurch on the west side of the peak district, up to St Mary's Loch halfway between Carlisle and Edinburgh.
This first day started off quite wet, but what would you expect from the Peak District? I am a student at The University of Sheffield, so I felt it necessary to cross over the peaks and into Sheffield where I could spend the night.
One of the scariest parts of the entire journey was on this stretch, when piling down Whinnats Pass at hight speed, the sporty car in front of me decided to brake hard and I aquaplaned to within inches of it's rear bumper!
From here it was a gentle ride that I'd done a few times before home to Leeds.
Heading further north, the midges started to become much more of a problem. Here I thought they were bad, but was in fact nothing compared to what I'd find in Scotland.
My luck with the weather was starting to turn, here I am by Ribblehead viaduct having a much needed break at the burger van.
My route travelled up north in a relatively straight line, hitting east of Carlisle, and through the southern uplands towards Edinburgh.

This camp was just below the Scottish border where I saw several wild deer and a heron.
Crossing the Scottish Border
A wild camp far on the south shore of St Marys Loch